A lot has been happening in the tech world this week, despite the that no big new devices have been launched since the Galaxy S9.We're back to take a look at a few of the more important stories that emerged in the last week. These include a much-needed update to Instagram, a surprising move from Best Buy, and fresh information about Huawei's intriguing P20 camera setup.
Instagram Feed Update
One of the biggest complaints surrounding Instagram in the last year was the switch to a non-chronological feed. This means that posts from a few days ago would show up first, leaving you to scroll and scroll until you found posts that were more recent.Instagram has now recognized the error of its ways. The company
published a blog post
which states a "New Posts" button will arrive in the app. When released, you will be able to tap this button and see the latest posts from those you follow.
ARCore coming to the Galaxy S9
ARCore is still in its infancy and has been limited to just a few devices. However,
it has been discovered on Github
that the Galaxy S9 and S9+ will soon get ARCore.There is no exact mention of when the phones will receive the update, but the thread suggests that it'll be some time "in the coming weeks".
Best Buy dropping Huawei
Huawei continues to struggle when it comes to making its products available here in the US.
According to CNET
, One of the company's biggest partners, Best Buy, will reportedly be removing Huawei devices from store shelves.We are unsure as to the exact reason for this move. But it could have something to do with the political pressure already felt by AT&T and Verizon from the US government over privacy concerns.
Send money with Google Assistant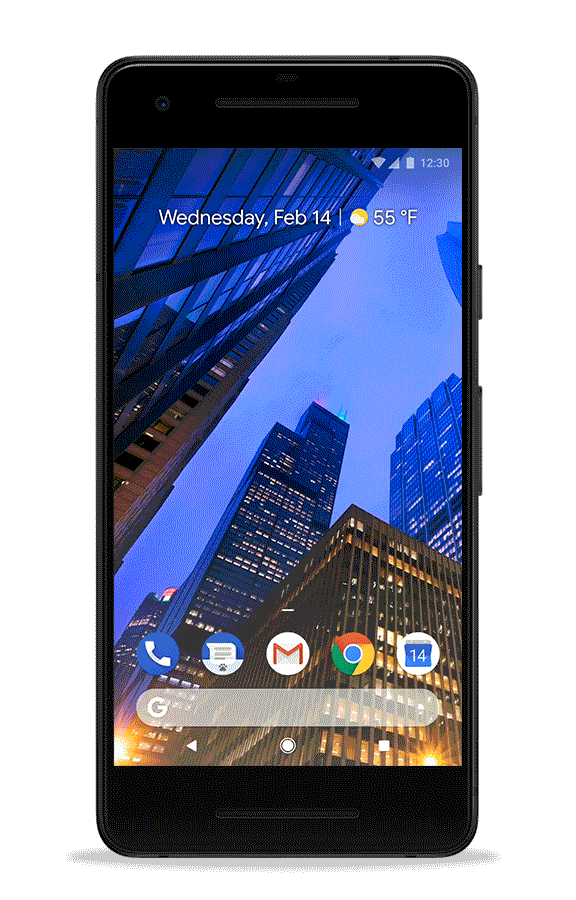 Google Assistant has quickly evolved into the de-facto digital assistant. A new update has started rolling out which makes it possible to
send and receive payments
.All you have to do is say "Hey Google, Send Jim $15 for last night's dinner". From there, Google Pay will take over and ensure that the payment is made. Naturally, you and the recipient will need to have Google Pay set up beforehand.
Another week, another OnePlus 6 leak
Over the last few weeks, we have been seeing more and more OnePlus 6 rumors. A supposed new leak,
originally from Weibo
, shows the phone's entire spec sheet, along with pricing.The information suggests that the OP6 will sport a 6.2-inch display while being powered by the Snapdragon 845 SoC. This will be coupled with 8GB of RAM and up to 256GB of onboard storage.One downside is that we could see OnePlus move into flagship pricing, with the leak suggesting a cost of around $750. Thankfully, it's not clear that the pricing is correct, and could even be in CAD or AUD, which would equate to a more palatable price of around 600 USD.
Huawei P20 Pro camera specs leaked
Huawei is set to unveil the P20 lineup in just a few weeks. A
new full-scale leak
has produced even more exciting details. The post contains a full spec sheet for Huawei P20 Pro, plus more images of all three upcoming devices.The P20 Pro is said to feature three rear-mounted cameras, which would set a new precedent for a smartphone. Additionally, the primary sensor will reportedly come in at 40MP, along with a 20MP B&W camera, and an 8MP telephoto lens.
Files Go gets biggest update yet
A few months ago, Google released a new file manager by the name of Files Go. This week, the company has
added three new features
. These include File Search, Show Duplicates, and Google Photos integration. The update is rolling out to everyone right now.
Free year of MLB.TV for T-Mobile subscribers
T-Mobile and the MLB are continuing with the partnership we've seen over the last couple of years. Ahead of the new season,
T-Mobile is offering subscribers a free MLB.TV subscription
for 2018.This is valued at $115.99 and will grant you full access to the MLB At Bat application. There's nothing like being able to keep track of your favorite team on the go and never missing a pitch.
PUBG Mobile is released on Android
With phone's getting more powerful, it was only a matter of time before we saw current PC games ported to mobile devices. We saw this happen with Fortnite recently, and now
PUBG Mobile has been released on the Play Store
.The developers claim this is an "authentic port of the PC version". That means that you get everything the desktop version has to offer right on your Android phone or tablet.
Google Play Instant
https://youtu.be/u_STBSPQxYAAre you tired of downloading games from the Play Store just to find out they suck? Well,
Google has announced the official release of 'Google Play Instant'
at the Game Developers Conference.The new Play Store feature makes it possible for you to test out select games without fully downloading them. From there, you can decide whether you want to go ahead and grab the full version, or just move onto something else.
---
That wraps up the latest edition of your weekly news roundup. Be sure to sound off in the comments and let us know which stories excite you the most, or flag anything you think we might have missed.
Similar /
posts
March 23rd, 2018
Updated on February 19th, 2019
March 23rd, 2018
Updated on February 19th, 2019
March 23rd, 2018
Updated on February 19th, 2019