This week, on our weekly firmware news roundup: The Galaxy S9 is now receiving Android 10 stable in various regions, LG releases their Android 10 roadmap with 9 devices included in it, and more!
What's New This Week?
LG
LG promises to deliver Android 10 to 9 more of their devices by the end of this year
Samsung
Samsung is now pushing stable Android 10 on the Galaxy S9 for beta testers
Note 9 is finally receiving the Android update in the US
LG
Numerous Devices
LG is known as one of the slowest manufacturers in terms of pushing updates. The situation doesn't seem to differ that much with Android 10 as thus far, only a couple of LG devices have received it. To be more specific, that includes the V50 ThinQ 5G along with the G8 ThinQ as well.
Now, LG is planning on pushing the latest version of Android into 9 more devices. Those include the:
LG V50 ThinQ
G8X
G7
G8S
V40
K50S
K40S
K50
and Q60
The V50 ThinQ is expected to receive this update in the upcoming month. The rest, however, will have to wait for later. To be more specific, the G8X is set for the second quarter of the year while the G7, G8S, and V40 are set for the third quarter. Last, but not least, the K50S, K40S, K50, and Q60 should get it in the last quarter.
Samsung
Galaxy S9 and S9+
As we mentioned a couple of weeks ago, the Galaxy S9 had started receiving its sixth beta update without a whole lot of new additions. That's why we mentioned that beta testing is probably coming to a close - and as it turns out, we were right!
The Galaxy S9 is now receiving the stable version of Android 10. However, this is currently only happening in India and South Korea and only for beta testers. Update: According to our sources, as far as India is concerned, the update should slowly become available for everyone.
That said, we assume that it'll soon become globally available for both beta testers and stable users (The official roadmap has also been updated and points to a February update). Until then, all we can do is sit tight and wait.
Apart from the latest version of Android and OneUI 2.0, the update also includes January's security patch along with a few Android 10 features. Features such as Focus Mode, improved privacy settings, improved Digital Wellbeing, and more!
2nd update: There's a bit of conflict here. Some sources mention that the update is only available in South Korea and India while others say that people in Germany and the Netherlands are receiving it as well. Let us know about your experience in the comments section down below!
Galaxy Note 9
It's not unusual for US variants of certain phones to receive the same updates that the whole world does at a much later date. In fact, it happens more often than we'd like to admit and it's the same case with the Galaxy Note 9!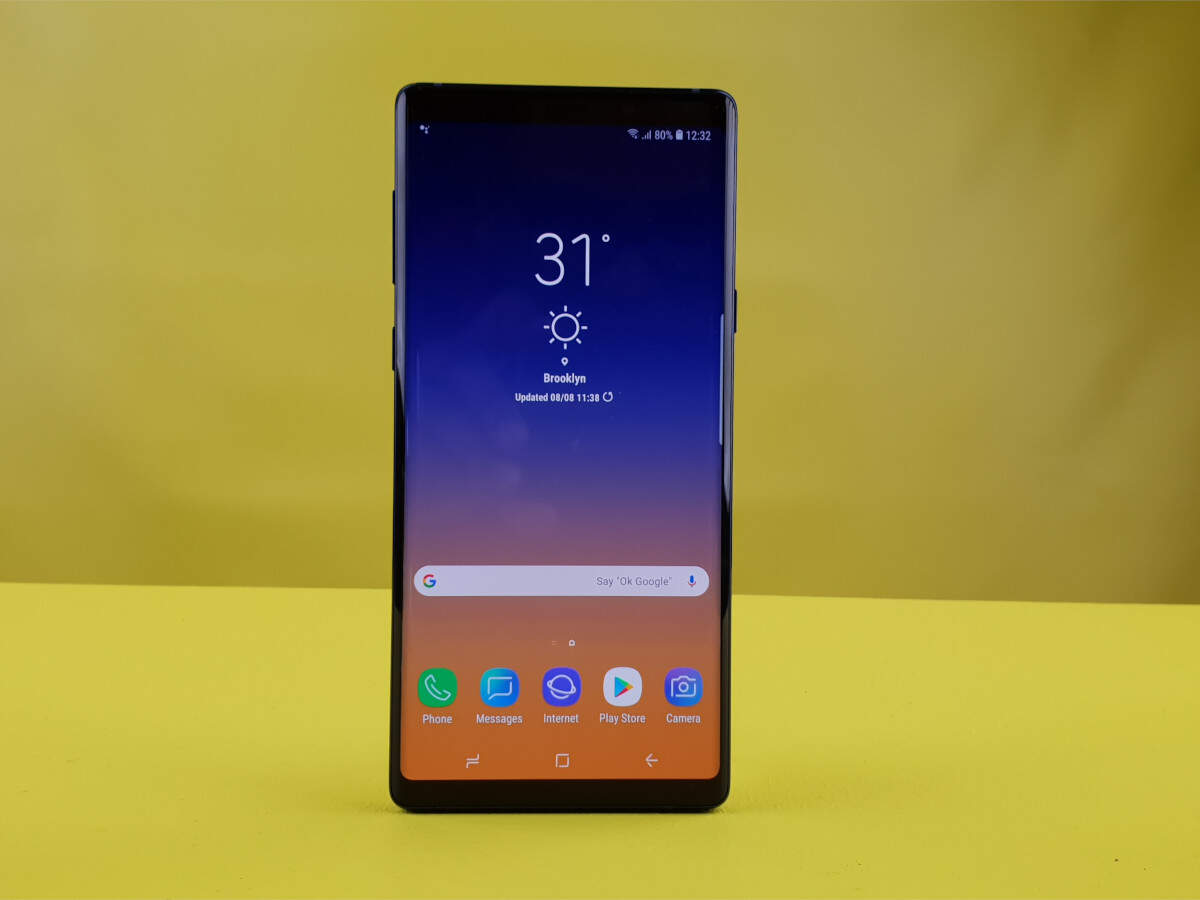 After almost a full month since the update was first rolled out in other regions, Android 10 is now being delivered to the US variants of the Note 9 as well! To be more specific, these are the carriers that are pushing it at the point of writing this article:
US Cellular
Xfinity Mobile
Spectrum Mobile
Comcast
We assume that other carriers like Verizon are going to join in on the fun soon enough.
Apart from Android 10, you also get January's security patch along with a few Android 10 features like the native screen recorder, Focus Mode, Google's new navigation system (Optional), and more!
That's all for now. Feel like we forgot to mention something important? Got anything wrong? Then let us and everyone else know about it in the comments section down below!
Like what you see? Then don't forget to follow us on Facebook and Twitter for the latest news, reviews, listicles, apps, games, devices, how-to guides, and more!