On December 14, 2017, the FCC approved Chairman Ajit Pai's proposed plan to remove Net Neutrality protections. In response, the Internet
collectively lost its mind
. Nearly every major publication you read or watch online is vehemently against removing Net Neutrality.
And why wouldn't they be?
Internet content creators and publishers are hardly neutral bystanders in this debate. We have a very real stake in this battle. So the point of this article is to explain why deregulating the Internet may actually be a good thing. You've just been parroting what you heard in the media.
First, let's take a look at what Net Neutrality really is.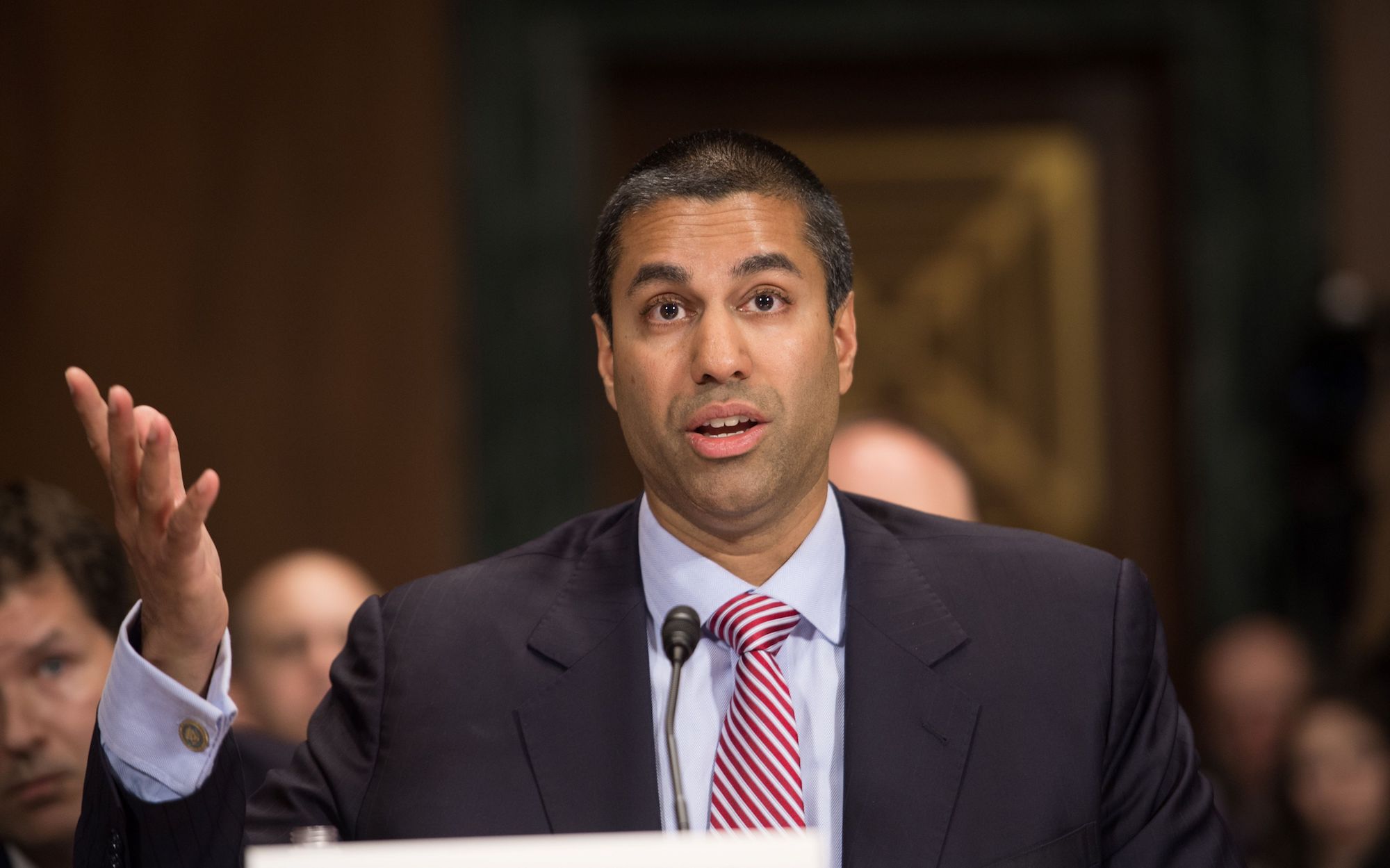 What is Net Neutrality?
Net neutrality is the idea that Internet Service Providers are public utilities. This means that their only job is to treat all content equally. Whether you're playing an online game on your console, streaming Netflix on a smart TV, or monitoring your home security cameras from work, you should get the same speed.
It was established in 2015 as Title II Order of the 1934 Communications Act. According to this act, ISPs may not block, throttle, or prioritize websites. On the surface, this seems to be a good thing. So let's take a look at why Internet giants like Google and Facebook oppose Net Neutrality.
Why do companies like Google and Facebook support Net Neutrality?
Google and Facebook are two
major supporters of Net Neutrality
, and there's a good reason. Facebook is the most used social network on the Internet, with over
135 million unique monthly users
. Google is the most used search engine, handling
73% of all Internet searches
.
These two companies have a vested interest in people continuing to favor their services over all others. Their revenue comes from marketing to their user bases. In addition, both companies are pushing toward live-streaming video and 360 video on their platforms. Both of these video streaming options take up a lot of bandwidth.
A standard-definition video eats up approximately
700MB of data
every hour. Revving up to a 4K UHD stream takes 7GB of data per hour. This means people who are constantly using video are hogging a great deal of Internet bandwidth.
And over the next four years, analysts predict
80% of Internet usage will be video
.
This put a strain on ISPs, many of whom already
implemented data caps
. Users who consume large amounts of data will often have their bandwidth throttled at peak hours to ensure other users have access to the Internet too. They'll also impose extra charges for data usage over the limits (which range from 3GB to 3TB).
There's nothing wrong with this tactic. If my household streams Netflix 8 hours a day while also playing online games, we deserve to pay more for our Internet than someone only checking their Twitter feed or reading the news online.
And Net Neutrality doesn't stop this type of throttling. It merely puts the onus on the end-user to pay. Removing Net Neutrality allows ISPs to charge Google, Facebook, and Netflix for these bandwidth issues instead.
Why remove Net Neutrality?
While companies like Google and Facebook want you to believe it's the end user who will suffer from the end of Net Neutrality, this simply isn't so. As illustrated above, it's the web content companies who will find themselves having to pay.
The idea that Netflix or Hulu will be throttled on your ISP flies in direct opposition of a free-market economy. Some point out that the limited broadband availability in some areas constitutes a monopoly. Most major metropolitan areas only have two possible choices for hardwired Internet.
But desktop isn't where most media is consumed.
Mobile surpassed desktop
as the primary media consumption platform. In the U.S.,
71% of time spent online
is on mobile devices. And no matter where you live, there are at least a handful of mobile carriers to choose from.
If Verizon, Cox, or Time Warner were to throttle services like Netflix and Hulu, it would leave a lane open for AT&T, Sprint, or T-Mobile to offer better connections. Customers would leave the throttlers in droves for whichever service had the best streaming connections to platforms they love.
This is the epitome of competition, and exactly the fundamentals our capitalist economy was built on. While the Facebooks and Googles of our world paint AT&T and Verizon as corporate conglomerates, they're no better.
At Updato, we're competing with major web content conglomerates like Techcrunch and Cnet, not service providers. Clearly only some small businesses matter to these companies.
Bringing back competition
Still think the removal of Net Neutrality is bad for competition?
Take a look at
what Motherboard and VICE began
as soon as the FCC vote was passed. In the aftermath of the law changes, these organizations started working on a community Internet network in Brooklyn. It's connected to the
broader NYC Mesh network
.
Blockchain and P2P technology
was initially used for file transfers and digital currencies like Bitcoin. The removal of Net Neutrality is forcing more people to look into these technologies, and that's a great thing.
P2P mesh networks are only as powerful as the user base. The
TOR browser
, for example, is notoriously slow because it depends on a small user base. P2P networks get stronger as more people use them, and the end of Net Neutrality is pushing more people to use them.
This next evolution of the Internet has been a long time coming, and 2018 looks to be a banner year for people migrating to these mesh platforms. It's only going to serve to make our Internet faster and more secure.
Smaller companies I've been seeing at industry trade shows like CES and CTIA/GSMA's World Congress will finally have an opportunity to compete against the major ISPs. They've been around for years, but were unable to gain a foothold in the FCC-regulated environment.
Ignore the propaganda. FCC Chairman Ajit Pai may be
an attention-seeking douche
, but he's right. The Internet is becoming more neutral than ever before.
Similar /
posts
December 30th, 2017
Updated on February 19th, 2019
December 30th, 2017
Updated on February 19th, 2019